The day of the lovers is near, so have you decided on a gift for your girl yet? There is a bigger world out there apart from real or faux flowers as a gifting solution. This means that you have a whole lot of gifting ideas to choose from. A pro-tip is to go for things that are not mainstream and speak about your relationship.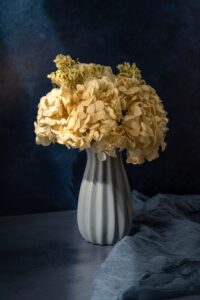 For all those feeling sentimental and wanting to do something out of the ordinary, this list is for you. Our gifting ideas are for both genders, so no one feels left out. Let's steer clear that this day is not for two lovers, but for all the people who love each other without any boundaries. This can be friends, colleagues, parents or even your best mates.
An occasion should limit your love to a specific day, which is why here is a list of gifting ideas with customization. Make sure to give it a touch of love and sophistication for an essence of closeness and love.
NOTEBOOKS WITH INITIALS:
Notebooks are personal, which is why most people keep them close to their hearts. Gifting someone an initialized notebook is like saying that you care about their day and their feelings. Also, every time that they write something to recall with your memories. Use the opportunity to make a mark on their presence with a personalized touch to their gift.
PERSONALIZED GIFT BOX:
Customization is all about speaking to your loved one without saying anything. A personalized gift box could be a collection of anything and everything they like. Chocolates and flower arrangements are becoming a mainstream choice, so go for something that helps. If they are someone who likes books, go for a bunch of books and bookmarks. Posters or meme collections that define their love for their interest.
FLORAL ARRANGEMENTS:
Real flowers are lovely and romantic, but faux flowers in vases are all the talk these days. Floral arrangements are a great gifting idea according to the receiver's interest. Faux flowers do not wilt, or smell bad after a week which is why most people are switching towards them. To this day, there is nothing more romantic than flowers, so make a mark and scent up the day!
CUSTOMIZED CREATIVES:
Customization is all about showing your love towards the people you love. This means getting creative with it! You can get something as small as a coffee cup and label it with their favorite quote to make their day. It can include different forms of jewelry or even accessories like scarves and stoles. Let your gifts do the talking with your creative thought process!
GIFT CARDS:
Gift cards are some of the easiest forms of gifting ideas that do not cost a lot and make a great show of interest. There is nothing better than a thoughtful gift idea with a trail of emotions attached. All you need to know about gift cards is the receiver's form of interest. If they like candles, or bath sets or are someone invested in skincare, consider that!
CALENDER PHOTOBOOK:
Photobooks have been gaining all popularity these days. Calendar photo books are gaining all the desired recognition these days. Photos are no doubt a very personal form of love and affection, which is intimate at the same time. Calendar photo books are easy to customize and most gifting shops allow access to various selections. They are a great idea for people dedicated to planning and preparation.
SKY-MAP:
A sky map is a rather discovery of people who love gifting. A very few people have got a hang of this idea, but it is ideal for people who remember days. In this sky map, you can get the picture of the sky grabbed from your favorite day. Most people take it as capturing the moment of the sky, and remember it forever!
MAP BOOK WITH PHOTOS:
Map books are always customized, where you map out your favorite locations. This means that you get an area, and share all the places you and your friends have been together. Mark out those places as special, and call them colorful on the map. You can always write a little story related to that day and give a personal touch of love.
FRAMED MEMORIES:
Photo books are great, but framing your best memories together and gifting them is better. Frames full of collages and mood boards are stealing all the attention these days. The idea is pretty much all DIY, with little to no cost because all you need are pictures and frames.
AUDIO ART:
Want to cherish that favorite voice note from your loved one? Turn it into an audio frequency picture and frame it up. Now every time you look at it, that person will follow along with all the memories attached to them. It can also be a great idea for anyone who is mourning the loss of their recently lost loved one! It can be hung on the wall, or just sit idle on your favorite table to amp up the mood of the room.
BOUND BOOK OF LOVE LETTERS:
Connect and jot down all your feelings in one place with a bound book of love. All you have to do is make a collection of notes or letters and make them in one format. This will allow you to recreate a rather finished look. You can always write the love letters again, in smaller notes. Make sure you do it in one place, shape, and size to maximize the look.
CUSTOMIZED JEWELRY:
Jewelry is an intimate form of gift, and takes a special place in the heart. It is not about women, since men are all about accessories and smart gifts. You can gift a watch, wrist band or customized rings to the people you love. The best part is the personal touch, which makes me look special.
This was our take on some of the famous uni-sex gifting ideas that fit all genders and ages. Make them feel at home with your presence in the gifts!